You may believe that blackjack is mostly a game of luck, but there is also plenty of skill involved. Learning what to look for, how to behave, what to expect, what cards to play on and when to stop are all vital aspects of succeeding at blackjack as well as enjoying yourself while playing. Anyone's skill at blackjack can quickly be improved by following these tips.
Don't Split Two Tens
Splitting may seem appealing no matter what numbers are on the cards. It can help cut losses when you have bad hands and increase winnings when you have good hands. However, splitting on a pair of tens is usually a bad idea. While the main goal of the game is to reach 21, getting a 20 is the next best hand. The only way that the dealer can beat you is by reaching 21 in their hand, which is very difficult. It's best to take advantage of this hand instead of possibly ruining it by splitting.
Always Split Two Eights
Getting a 16 is seen as the worst hand in blackjack, but splitting a 16 made by a pair of eights can save you. In addition to giving you a better chance of at least breaking even in this hand, having two separate hands starting with eights is fairly good. This is especially true if you manage to get a ten in each hand on the next deal.
Know When to Stand
One of the toughest decisions in blackjack is knowing when enough is enough. You may have a great hand, but there's always that nagging feeling in the back of your mind that you may have a decent shot of getting closer or hitting 21 if you hit one more time. As a rule of thumb, stand when you have a hand that equals 17 or higher. Sticking with a great hand is better than risking it all on a low chance of slightly increasing your odds of winning.
In addition, if your hand equals 13 or above and the dealer has six or lower, stand.
Know When to Double
Doubling can be incredibly beneficial and very risky at the same time. A higher prize is appealing, but you'll need to know when to call for a double to improve your chances of success. Doubling is usually used when the player has a nine, ten or eleven in their hand. However, you also need to know how to react to the cards that the dealer has.
When you have a nine, don't double if the dealer has a hand equaling anything between three and six. If you have a ten, don't double if the dealer also has a ten or an ace. In the case of an eleven, don't double if the dealer has an ace.
Never Take Insurance
Insurance is a slightly misleading term in blackjack. It sounds like it's protecting you from losing money when it's actually one of the easiest ways to lose money in blackjack. The chance at a much higher prize may seem appealing, but it's best to avoid it.
Compare the Top 10 Online Casino Sites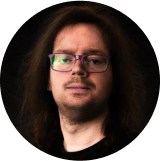 Author
Gavin Lenaghan
Gavin writes on a wide range of subjects, including articles and reviews about online casinos, slots, bingo, poker, and sportsbooks. He has considerable expertise in the games, customer service, and other aspects of today's leading gambling and betting portals.