As there are now millions of people around the world that use the Internet on a mobile device like a tablet or smartphone, online casinos have responded to this trend by releasing mobile versions of their games. If you're interested in playing games like blackjack on your mobile device, here is how you can find the best online casinos for you:
Check the Supported Platforms
There are quite a few mobile platforms for tablets and smartphones on today's market, like iOS, Android, Blackberry and Windows Phone. The first thing that you should to is to check whether the online casino you want to play at supports your device. Some casinos have apps that can be downloaded directly onto your device. If you prefer not to download anything to your phone or tablet, you will see that there are many casinos that let you play their games right in your device's browser.
Look at the Games Offered by the Casino
The selection of mobile games available will vary from one casino to the next. Some will have just a few mobile games, while others will have dozens. Common games include tablet games like blackjack, roulette, craps and baccarat, plus slots and video poker. Go through the casino's website to see which games they have and whether the games they offer are of interest to you. As there are hundreds of reputable online casinos that have mobile games, you will eventually find one that has the games you want to play.
Try out the Casino Games in Free Mode
Casinos typically have a "Play for Fun" mode that allows you to try out their games without having to make a real money deposit. Before you decide to make a deposit at a mobile casino that you've never used before, you should try out their games in free mode. This will let you check out the user interface and graphics of the games to see whether you feel comfortable playing them. You can also use the free mode to practice playing games that you're not too familiar with.
Check out the Casino's Bonus Offers
In an effort to attract new players and to keep their existing players loyal, online casinos have various types of bonus offers and rewards programs for their players. Some of these offers are available to any new player that signs up with the casino, while some others may be specific to players who sign up for the mobile version of the casino. For example, you may find a couple of casinos that give new mobile players a few dollars for free, without even having to make a deposit first.
While many bonus offers may seem quite attractive, you should always review the terms and conditions of the bonus before signing up or making a deposit. Casinos will typically require you to wager a certain amount of money before you can cash out your winnings and may impose some other restrictions on playing with bonus funds.
Compare the Top 10 Online Casino Sites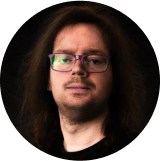 Author
Gavin Lenaghan
Gavin writes on a wide range of subjects, including articles and reviews about online casinos, slots, bingo, poker, and sportsbooks. He has considerable expertise in the games, customer service, and other aspects of today's leading gambling and betting portals.