Blackjack is one of the most popular games at any online casino and is played by millions of each day. Also known as "21", Blackjack is a game of skill and a small amount of luck. Therefore, to hone in on the skill aspect, it is critical to be able to determine blackjack payouts. Knowing what you will be paid ahead of time can greatly assist in your decision-making. This will allow you to track you money more efficiently and improve game decisions. The following steps can guide you toward better understanding Blackjack games payouts:
Step One: Understand the Fundamentals
By understanding the fundamentals of the game, you will have a competitive edge. Online Blackjack uses a random card generator to replicate using multiple decks at a physical casino. At every virtual table is a dealer and typically several other players. The goal of the game is to get as close to 21 as possible or to beat the dealer's hand. If you exceed 21, you automatically lose. If the dealer goes over or "busts", those who are still in the game automatically win. When the hands are equal, a tie ensues. All players begin with two cards and one of the dealer's cards is face-up. Each player can receive additional cards to improve their hand.
Step Two: Identify the Most Common Payout
The majority of Blackjack hands have a one-to-one payout (even money) including all bets placed, split hands and those which are double-downed. If you win a Blackjack hand, you will receive an equal amount of chips to the bets placed.
Step Three: Know what Blackjack Pays
Always know exactly what Blackjack pays. If you receive a natural 21 (first two cards are 21) then the hand usually pays three-to-two or 1-1/2 of the bet. There is a simple calculation that can be performed: bet + half of the bet = total payout. For instance, $5 bet + $2.50 (half of the bet) = $7.50 payout on Blackjack. The more you are able to quickly do the math or memorize it, the easier it is to know the payout.
Step Four: Comprehend Insurance Payouts
The only other payout is on an insurance bet which is an optional side bet that the dealer has Blackjack. If you decide to take insurance and the dealer does in fact have Blackjack, you will receive a two-to-one payout. For example, $5 bet x 2 = $10 payout. If the dealer does not end up having Blackjack then you lose the insurance bet but not your original bet.
Tips
Prior to partaking in an online game, it is critical to learn the rules and strategies. Also, keep in mind that Blackjack is an individual game; you against the dealer, despite playing alongside others. Therefore, it does not make a difference what the other player's hands are as long as you beat the dealer. Blackjack is a game of skill that can be mastered through practice, experience and constantly gaining knowledge. By first learning the payout structure of the game, you will be well on your way to developing your skills to master Blackjack.
Compare the Top 10 Online Casino Sites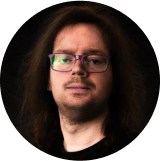 Author
Gavin Lenaghan
Gavin writes on a wide range of subjects, including articles and reviews about online casinos, slots, bingo, poker, and sportsbooks. He has considerable expertise in the games, customer service, and other aspects of today's leading gambling and betting portals.