Blackjack is the number one casino game played and has been around since at least the seventeenth century, possibly earlier.
-It was originally know as twenty-one
-It is played all over the globe but had many different forms and rules.
-It is a game that has progressed and changed over the centuries, giving it no known origin.
-Both the French and the Spanish are credited with playing the modern version of this game.
-It is thought that the Romans may have played this game using wooden blocks with numbers on them.
-It was introduced in North America by French settlers.
-The French called it "Vingt-et-Un" which means "twenty-one."
-Even Napoleon Bonaparte played this game but only while he was exiled on the island of Elba. He typically frowned upon card games believing them to be a major distraction to his troops.
-The Italian version of Blackjack, or twenty-one, was called "one and thirty." It had similar rules, but the number was thirty-one rather than twenty-one. A similar version of this Italian game, called "seven and a half," was played strictly with face cards and 8's, 9's, and 10's.
-It is mentioned in the book Don Quixote by Miguel de Cervantes. The game is referred to as "veintiuna" which is Spanish for "twenty-one."
-It became playable in Nevada in 1931 after the state legalized the right to gamble.
-It was in Nevada that the name changed to Blackjack due to a special bet that was made when a player had either the Jack of Spades or the Jack of Clubs along with the Ace of Spades.
-It was after this special bet was introduced that Blackjack became much more popular and more widely played. (This special bet has since been removed, but the game is still exceedingly popular.)
-In 1962, Professor Edward O. Thorp wrote a book that thoroughly explored and explained the Blackjack card counting systems.
-Casinos attempted to alter the rules of the game in order to keep players from easily beating the dealer using these methods, but the players protested about this. The original rules were reinstated so that players would continue to play the game.
-Over the last few years, online casinos have introduced their own blackjack games which have become increasingly popular in this digital age.
This game has been around for centuries and is definitely very popular the world over. Despite card counting practices and cheating in general, casinos have managed to keep a tight control on these felonious practices. Whether it was started by the Romans, the French, the Italians, or the Spanish, this game has an intriguing history that binds many countries together in an effort to produce one of the greatest card games of all time.
Compare the Top 10 Online Casino Sites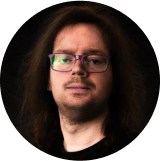 Author
Gavin Lenaghan
Gavin writes on a wide range of subjects, including articles and reviews about online casinos, slots, bingo, poker, and sportsbooks. He has considerable expertise in the games, customer service, and other aspects of today's leading gambling and betting portals.