Blackjack is not only one of the oldest card games in the world but it probably also ranks as one of the most popular. Blackjack is such a popular and well-known game that's usually the card game of choice at both real and online casinos. However, there are many variations of blackjack. Listed below are a few of the many versions of blackjack to make your next visit at your favorite online casino as exciting as possible.
Basic Blackjack
Also known as Twenty-One, this game has the participant playing against the dealer or several players going against the dealer. Each card has value. Cards 2 through 9 the value of the card; Jack through King are 10 points; Ace is either a 1 or an 11. The object of this game is to beat the dealer's hand, which can be done in the following ways:
Getting 21 points with the first or first two cards – This is referred to as a Blackjack.
Getting the highest score without going over 21
Allowing the dealer to pick additional cards until his or her hand is over 21.
Atlantic City Blackjack
Offered in both single and multi-hand options, this variation uses 8 decks of cards, allowing the player to play up to four hands at one time. It also offers the Late Surrender option, which allows the player to surrender after the dealer checking his hand so players will only lose half their wager.
Multi-hand Blackjack
This is more of a variety than a type, but it allows the player to play several hands of blackjack at one time.
Bonus Blackjack
This variety of blackjack has bonus payouts when players have certain two-card combinations. One bonus, which involves the playing having an ace and a jack of spades, offers a 50:1 payout.
Double Exposure Blackjack
In this variety, the dealer putting both of his cards face up so the player can have a better idea of how to play or if he or she wants to stand, hit, double down or split.
Spanish Blackjack
Although it's similar to basic blackjack, it is played with eight decks of cards but only 48 cards per deck because all the tens are removed. It's played with Spanish cards and is also referred to as American Hole.
Vegas Strip Blackjack
Players often enjoy this version the most because it is only played with four decks of cards so it improves the player's odds of winning and takes some of the advantage away from the dealer.
Blackjack Redeal
This version is exactly what its name implies. It allows players to redeal their hand or the dealer's hand to give the player a better chance of winning.
Hi-Lo-13 Blackjack
This unique variety of Blackjack give the player a chance to make an additional bet on the side. The player can bet on if his or her hand will be 13 points, more than 13 or less than 13.
Vegas Single-Deck Blackjack
Played with only one deck of cards, this version doesn't allow any surrender and the dealer receives a hole card. The player can only split once but can split on unlike 10-point cards. Doubling down is only allowed on 9, 10 or 11-point cards.
Compare the Top 10 Online Casino Sites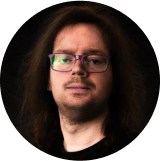 Author
Gavin Lenaghan
Gavin writes on a wide range of subjects, including articles and reviews about online casinos, slots, bingo, poker, and sportsbooks. He has considerable expertise in the games, customer service, and other aspects of today's leading gambling and betting portals.